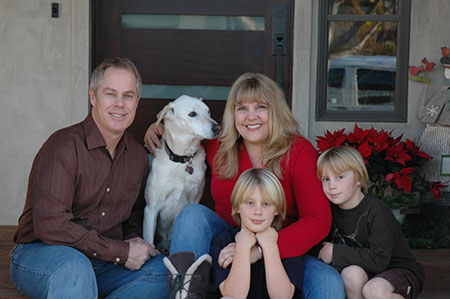 As the founder of Almaden Stair and Rail, Inc. I come with a rich, diverse background in construction and design that spans over 30 years. Having obtained a degree in construction management, my building inspector certification, and a Class-B general contracting license, I began specializing in the construction of high-end, custom homes. Throughout my career, I found myself drawn to the beauty, complexity, and focal point of my projects - the staircase. I decided to make this my focus.
Almaden Stair and Rail, Inc. will guide you through the process, from design to material selection, to scheduling. Whether you choose ornate designs for your balustrade, a sleek modern feel, or the warmth of a craftsman motif, we will spend time with you going over the best options to enhance your home.
From builders, designers, interior decorators, to home owners, we work with various categories of clients and are familiar with the expectations of each. This, our single-minded focus towards client satisfaction, is what sets Almaden Stair and Rail, Inc. apart in our trade.
Most importantly, when you hire Almaden Stair and Rail, Inc. you're hiring Steve. Unlike the larger companies, who will send whichever employee is available that day, I will be the one that takes you through your entire project, start to finish. This will assure that your installation will be completed properly and accurately.